Shopify to Thanks.io Automations
Customizable Workflow Template:
Send a Postcard with Thanks.io 10 Days After Order is Created
Developing long-term relationships with customers helps improve your store's success. This template sends a handwritten thank you letter 10 days after an order is created. You can now build a better relationship with your customers and create high level loyalty for your store.
When this happens

Step 1: An order is created
Then do this

Step 2: Wait 10 days
Then do this

Step 3: Send a postcard to the customer
E-Commerce
Shopify is an all-in-one eCommerce platform that allows merchants to sell products and services online and in retail stores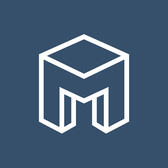 Create Shopify workflows today with Mesa and save yourself from those routine tasks. No programming required.
Try it Free for 14 Days