Shopify to ShipStation Automations
Customizable Workflow Template:
Update ShipStation when Shopify Order is Updated
eCommerce systems should always be in sync in order to prevent confusion and inconsistencies among your team. This template updates the orders' details in ShipStation whenever a Shopify order is updated. This reduces the effort to ensure that all information across your systems are the same.
When this happens

Step 1: A Shopify order is updated
Then do this

Step 2: Update a ShipStation order's details
Customize these workflows to get started
Deploy these templates and customize them with just a few clicks. Our team of automation experts built and tested these workflow templates to get you up and running fast. No code necessary.
E-Commerce
Shopify is an all-in-one eCommerce platform that allows merchants to sell products and services online and in retail stores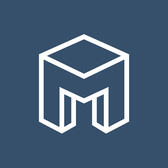 Create Shopify workflows today with Mesa and save yourself from those routine tasks. No programming required.
Try it Free for 14 Days