Shopify to Odoo Automations
Customizable Workflow Template:
Send Shopify Order to Odoo Order
If you have hundreds of orders every day, you will find yourself spending a lot of time focused on syncronizing your systems with accurate information. This template sends a Shopify order to Odoo & creates an order and order lines when an order is created. This will save your team valuable time and will allow you to focus on other important tasks.
When this happens

Step 1: A Shopify order is paid
Then do this

Step 2: List product variant
Then do this

Step 3: List customer
Then do this

Step 4: Create an order on Odoo
Then do this

Step 5: Iterate over the products' line items
Then do this

Step 6: Create an order line on Odoo
Customize these workflows to get started
Deploy these templates and customize them with just a few clicks. Our team of automation experts built and tested these workflow templates to get you up and running fast. No code necessary.
E-Commerce
Shopify is an all-in-one eCommerce platform that allows merchants to sell products and services online and in retail stores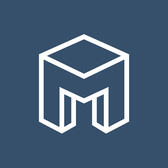 Create Shopify workflows today with Mesa and save yourself from those routine tasks. No programming required.
Try it Free for 14 Days