ReCharge to Google Analytics Automations
Customizable Workflow Template:
Send Recharge Renewal Data to Google Analytics
Google Analytics allows you to keep track of your store's traffic and advertisement return of investment. This template sends client ID data to Google Analytics when a ReCharge successful order renewal is created. Your Google Analytics will now have crucial information pertaining to your ReCharge orders.
When this happens

Step 1: An order processed with ReCharge
Then do this

Step 2: Retrieve order details
Then do this

Step 3: Send client renewal information to Google Analytics
Sales and conversion
ReCharge is a leading platform for subscriptions products and services, making it easy on customers to order and manage subscriptions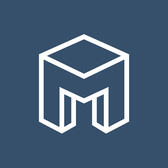 Create ReCharge workflows today with Mesa and save yourself from those routine tasks. No programming required.
Try it Free for 14 Days