Bold Subscriptions to Slack Automations
Customizable Workflow Template:
Send Slack Notification when Bold Subscription Products Changes
Keeping track of your products' inventory for re-occcuring subscriptions and online orders requires an extensive amount of time and effort. This template sends a Slack notification message when a Bold Subscriptions had its products removed, added or changed. This informs your team about any Bold Subscriptions orders that may be affected by product inventory issues.
When this happens

Step 1: A Bold Subscription's product(s) changes
Then do this

Step 2: Send a Slack message to your team
Orders and shipping
Bold Subscriptions is a subscription & recurring orders program that caters to your unique business by building customer loyalty and revenue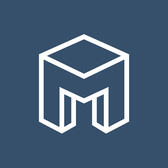 Create Bold Subscriptions workflows today with Mesa and save yourself from those routine tasks. No programming required.
Try it Free for 14 Days