Mesa is the only eCommerce automation platform exclusive to Shopify & Shopify Plus. Use our premade templates and no-code workflow builder to connect any project or application seamlessly. We're happy to announce Salesforce workflow templates are available now!
###
Salesforce is the most popular customer relationship management (CRM) solution and is in use by 150,000+ businesses, both big and small. It gives all of a company's departments — including marketing, sales, commerce, and service — a single, shared view of every customer.
Now that Salesforce is connected to Mesa, you can trigger automations by a variety of Salesforce activities. These include the creation or updating of an account, a contact, lead, product, or opportunity, as well as the conversion of a lead. Mesa can also create, query, retrieve, update, or even delete those Salesforce records.
This opens the door to many actions such as creating a new Salesforce opportunity when a high-volume order is placed or syncing purchase history between Shopify and Salesforce. You can send Shopify draft orders via Salesforce emails or update a customer's mailing address in Salesforce when they place a new Shopify order.
Get Started with Salesforce and Mesa
Follow these simple instructions to get connected in a matter of minutes:
Master productivity instantly by automating any repeatable task or process with the ease of Mesa's point-and-click setup. Our Customer Success team is here 24/7 to help set up and configure any workflows so you can get more done today.
Simplify the workload to manage your Shopify store in 2022
★★★★★
Get the playbook to help you get started with automation. See how other successful merchants found a better way to work →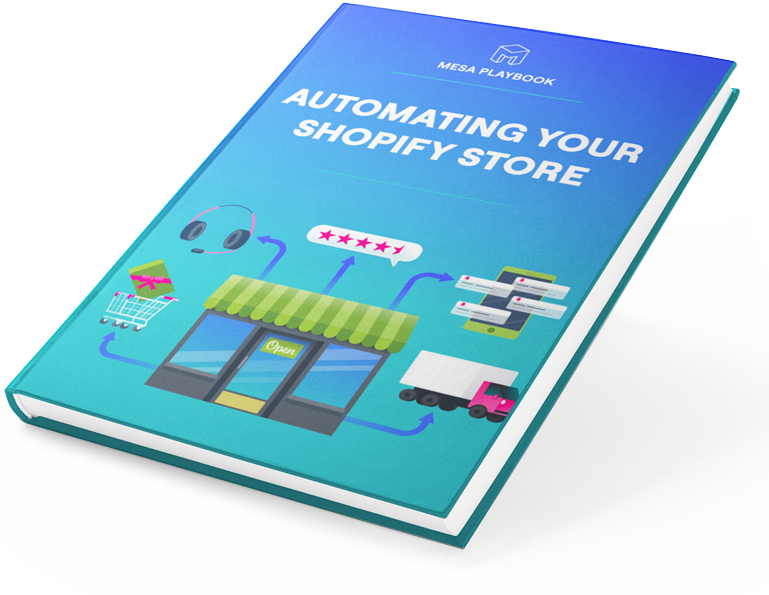 New Shopify Apps Weekly Newsletter
We watch for new apps then package them into an email sent every Tuesday.

Yopto
Marketing

Shopify
Commerce

Segment
Productivity

Infinite Options
Productivity

Slack
Productivity

Etsy
Commerce

Discord
Productivity

Bold Commerce
Commerce

Tiktok
Marketing

Airtable
Productivity