Shopify Flow + Returnly
made easy.
Make integrations that help your business operate in more competitive ways.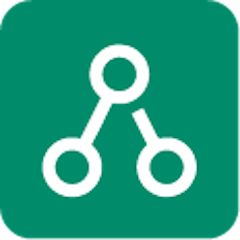 How does Returnly work with Shopify Flow?
With Shopify Flow and Returnly connected, you can get more accomplished so your business can thrive.
Effortless Return Management

By integrating Returnly, you offer your customers a seamless return portal. They can quickly file for a return, choose the reason, and print out the return label. It's a hassle-free process that encourages customers to shop with confidence.

Real-Time Return Tracking

Keep your customers informed by providing real-time status updates on their returns. Whether their item is in transit or the refund is processed, clear communication builds trust and keeps customers coming back.

Instant Refunds and Store Credits

Through Returnly, you can offer instant refunds or store credits even before you've received the returned product. It's a show of good faith that enhances customer satisfaction and can encourage immediate repurchasing.

Smart Return Insights

Analyze the reasons behind returns and understand patterns that might be indicative of product issues or misalignments in customer expectations. These insights help you make informed decisions about product improvements, descriptions, and imagery.

Customized Return Policy

Tailor the return policies based on product types, customer location, or other specific criteria. By having clear, transparent, and customizable return policies, you can minimize abuse while ensuring genuine customers feel supported.
How to connect Shopify Flow to Returnly
Time needed: 3 minutes.
Connecting Shopify Flow to Returnly has never been easier. With MESA, making complex integrations between Shopify Flow and Returnly only takes a few minutes.
First, create a new workflow in MESA.

Workflows are simply the steps of an automation that runs automatically.

Next, pick one of the apps as a trigger step.

This is what kicks off your automation to run automatically.

Then, choose an action step from another app.

This is the "ah-ha" moment you've been waiting for...

Lastly, personalize the data being sent from one app to another.

Use the various fields to personalize your workflow.

Finished!

Just turn on this Shopify Flow to Returnly workflow and MESA will start doing this work for you.
Supported Shopify Flow & Returnly workflow steps:
Then, make your workflow do this...
Trigger a Flow Workflow

Send an event action to a workflow in Shopify Flow

List Return

Obtain a list of returns.

Retrieve Return

Grab all details about the return.

Create Refund

Create a new refund.

Authorize Return

Transition a return to authorized status.

Deliver Return

Transition a return to one of the delivered statuses: delivered or delivered late.

Store Return Drop-Off

Set the return to delivered status if the shopper has presented the original item/s in a physical drop-off location.

Refund Externally Return

Indicate that a return has been refunded externally.

Cancel Return

Cancel a return which is not under the following statuses: refunded, refunded externally, pending refund, canceled, canceled by shopper or canceled by merchant

Update Return Notes

Modify a return's notes.

Set Return Alert

Establish a return alert.

Delete Return Alert

Remove a return alert.
Loved by 1k+ brands using Shopify & Shopify Plus.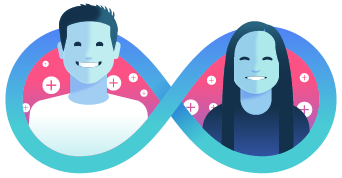 Complimentary Workflow Setup
Let our team craft the perfect workflow for you in 1 business day or less!
Request a Workflow
Learn more about Returnly integrations